IFRS / US GAAP/ GAAP
IFRS / US GAAP / GAAP Services
With the rapid growth of multinational corporations operating globally, there has been an increased need to reconcile or recast financial across many countries in accordance with internationally accepted financial reporting standards (like US GAAP / IFRS). Businesses have had to ramp up their efforts to comprehend the complexities of these international financial reporting standards, with an ever-increasing emphasis on the quality and transparency of such financial reporting in order to provide reliable financial statements to its parent entity for consolidation purposes.
PARM advises and assists all of its multinational clients on various aspects of financial statements prepared in accordance with various GAAPs/IFRS.
We Provide The Following GAAP Services :-
Preparation of standalone and consolidated financial statements and notes to accounts as per various GAAPs and IFRS.
Advising and assisting in conversion of GAAP compliant accounts from their current country's GAAPs to IFRS or US GAAP.
Reconciliation of GAAP compliant accounts with accounts under IFRS or US GAAP.
Advising clients on Foreign Group reporting pack of accounting data and assisting them in complying with requirements from global auditors.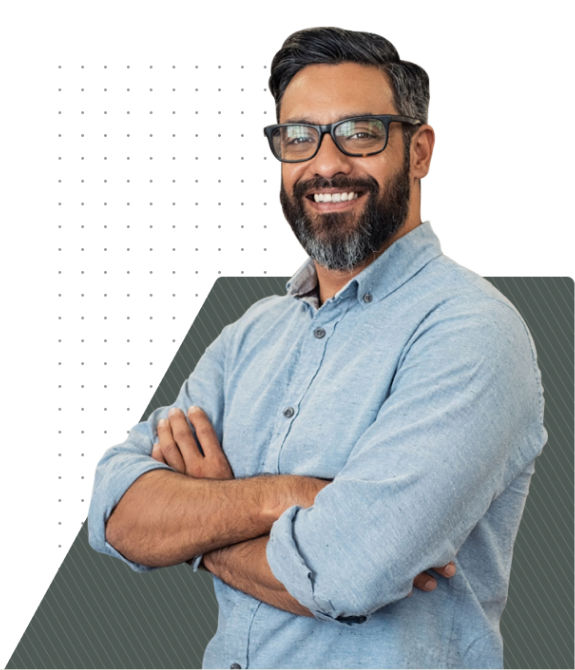 Numbers talk
Our Success Stories

4+
Countries
Covered

30+
Years of Experience

10+
Industries
Served

100+
Professionals from Big 4 & Top MNCs
Our Process
How We Work
PARM is committed towards highest levels of ethics, integrity and quality. Our process for accounting services is streamlined and effective.

STEP 1
Planning
We understand our client's requirements for accounting services London and allocate a dedicated team of experts certified for their domain and industry. Post that, the client signs off engagement letter and an NDA.

STEP 2
Data Sharing
Our client gets secure encrypted access to their data. Every communication between PARM and client is highly confidential. Our network is secure and certified with ISO-27000.

STEP 3
Execution
Proper end to end execution of the project starts and we believe in delivering high quality work on time. Continuous follow ups and changes are implemented until the client is completely satisfied

STEP 4
Invoicing
Client Satisfaction is our topmost priority. This is our USP, we invoice our clients only if they are completely satisfied with our work
FAQs
Frequently Asked Questions
The IFRS vs US GAAP refers to two accounting standards and principles used in financial reporting by countries around the world. More than 110 nations adhere to the International Financial Reporting Standards (IFRS), which promotes consistency in financial statement preparation. The Financial Accounting Standards Board, on the other hand, developed the Generally Accepted Accounting Principles (GAAP) to help public corporations in the United States prepare their yearly financial statements.
Our financial reporting experts assist you in navigating the extensive IFRS guidelines and correctly applying them to your organization's specific needs. Our top-down approach enables you to easily evaluate critical accounting risks and required financial controls, allowing you to implement the right IFRS solutions that meet the needs of your current organization while also supporting your future business plans.
Outsourcing gives you access to the most up-to-date cloud-based technologies and tools, allowing you to manage payments more effectively and get paid faster. An experienced finance and accounting outsourcing firm will be able to provide advanced technology at a lower cost than your company's current technology. You can see a real-time, up-to-date accounting analysis of your cash flow with a few mouse clicks.
We believe that making a decision will be difficult unless you have confidence in our resources' skill set, quality of delivery, professionalism in our dealings, communication process, and so on. So, to assist you in obtaining all of this, we offer you a free no-obligation trial for 1 month of work, which we will do for FREE because we are confident that once you see our work, you will have no hesitation in proceeding with establishing an association with us.
We take data confidentiality and intellectual property very seriously. We make certain that no client-related information is ever published, distributed, sublicensed, sold, or disseminated to a third party. All our data is highly encrypted and shared one to one only with the client on a secure server connected to a secure VPN.
Absolutely not, as we are only trying to make things simpler, faster and smoother for you. Your accountant and our team can work together, and we can even collaborate with a Certified Public Accountant of your choice. Your current accountant will be useful in providing us with accurate data for our staff to process. However, if you later find that your workload has increased due to the expansion of your business, you can choose not to hire more people or fully outsource all of your tasks, and we will take care of all of your finance, taxation, and accounting needs.
Perks of working with Parm
Why Choose Us?
Top Certifications and Skilled Workforce
We have an elite set of professionals, hired from Big 4s and MNCs, skilled and certified in multiple domains and have wide industry knowledge. PARM Advisory is accredited with ISO 27000 certification, this also means your data is highly secured as our system and data storage is Encrypted and are ISO certified.
Utmost Client Focus
We concentrate and emphasis on increasing the business's and its customers' engagements in order to improve our service experience. We do have a strategy in place for value-added services. From the beginning of a project to the end, we adhere to the values and ethics of our client organizations.
Complete Customized Solutions
We acknowledge that every firm is unique and has its own set of requirements. As a result, we offer each of them individually tailored solutions. We can combine a variety of services, applications, and tools to meet the unique demands of your company, resulting in increased profitability and better management.
Pay Only After Completion
Most importantly all our clients love us as we give them the liberty to pay only when they are satisfied with the service. We are in constant touch with our clients, for feedback and to implement those changes. Once the service is completed and delivered, only then we generate the invoice to the client.
Get in touch with us for a customised solution for your business